VISION
"To participate in the process of creation of peaceful, harmonious and just society in Asia and beyond".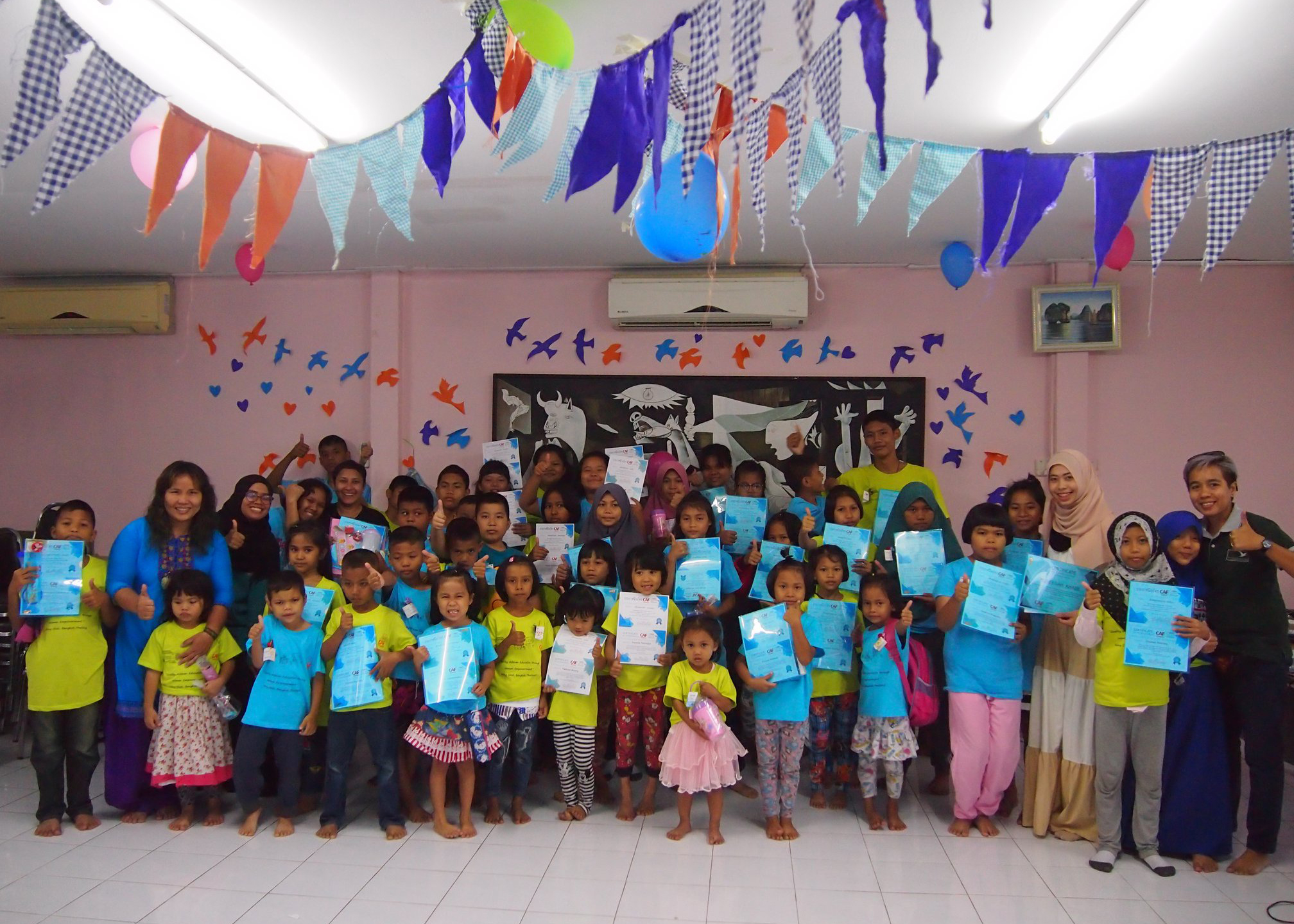 Certificate Ceremony of 25-weeks Sunday Class Attendance "Quality Education for Children through Empowerment of Women" project implements by ARF in collaboration with CAF America and takes place at IIPDS
Asian Resource Foundation (ARF) promotes the spirit of caring and sharing and the light of Asian cultures and spiritual values, supports holistic development, enables the poor and other marginalized and vulnerable groups and strengthens cooperative actions among the people of Asia and beyond for a just, peaceful and sustainable world.
OBJECTIVE
To build awareness to mobilize and share resources for welfare, emergency needs and holistic development.
To support the participatory local initiatives of young people, the poor and marginalized sections of society in order to stimulate self reliance and sustainability.
To develop interfaith, inter ethnic and inter cultural understanding and cooperation for the promotion and protection of human rights, peace and social harmony.
To undertake participatory action research and publish works that promote greater awareness and policy advocacy.
BRIEF HISTORY

OF ORGANIZATION
ARF was established in 1996 as an Asian initiative to respond to the needs of vulnerable communities particularly in the areas of children's education program (Lorraine Robinson and Maeve Coughlan Education Found – LOMEF), assistance to emergency relief, assistance to asylum seekers, women empowerment and youth leadership development. ARF also provides a number of workshops and trainings on peace building, conflict transformation, negotiation and reconciliation that operated one arm of the organization, namely Institute of Peace and Development Studies (IIPDS).
Asia being a multi-cultural region, ARF was seen as a platform for interfaith and intercultural cooperation for peace and development. Despite its Asian origin, since its inception, ARF has established links and cooperation with philanthropic individuals and organizations.
The international secretariat in Bangkok, Thailand is responsible for programs operating across over 20 Asian and Middle Eastern countries. ARF has 3 county field offices in Myanmar, Nepal and Pakistan.
Health care management in disasters is one of the ARF's focus areas of disaster management.